Grand ambitions as Nordic Surface Group is formed
Three leading operators in the surface services industry, Stoby Måleri AB, Ekbladhs Måleri AB och Bruske Måleri AB, are entering into a partnership with the investment company Capillar to form Nordic Surface Group (now Layer Group). The partnership aims in part to improve the services offered to customers and the opportunities for employees, with the ambition of becoming Sweden's leading surface service provider.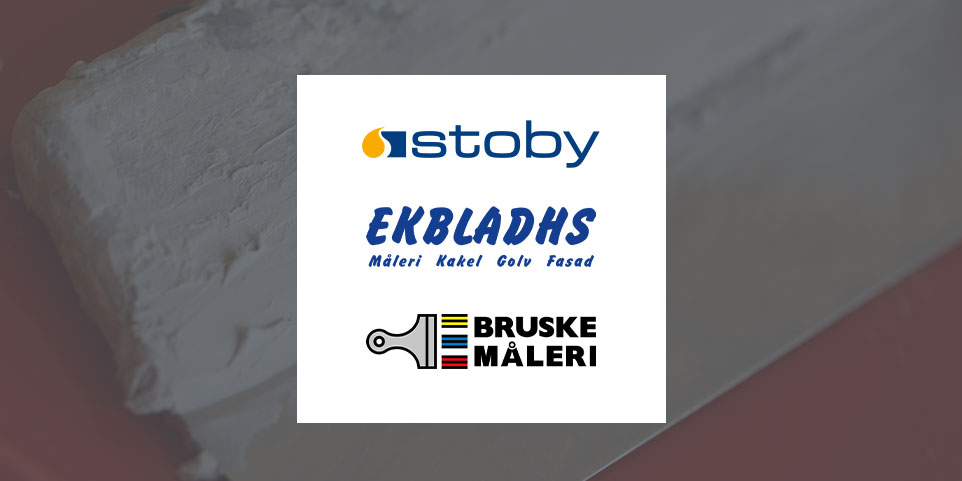 The group offers a wide range of surface services, mainly painting and flooring, but also other services such as tiling, facade renovation and fireproofing.
The group's focus is on maintenance services and its total sales amount to approximately SEK 730 million. The companies will continue to run their individual operations with the same brands and organisational structures. The group's business activities will be strongly characterised by decentralised decision-making and entrepreneurship, but will also harness the synergies made possible in a wide range of areas by belonging to a large, unified group.

- This feels like the right step for Stoby to be taking now, says Stefan Olsson, CEO of Stoby. The surface services industry is facing consolidation that is being driven by factors including increased professionalisation within the construction industry, and Stoby wants to play a leading role in this transformation. Capillar has extensive experience of bringing together and developing groups of companies like this, and together we will increase our ability to strengthen our expertise and competitiveness, he continues. 

Jonas Danielsson has been appointed CEO at Nordic Surface Group, now Layer Group. Jonas has many years of experience in the industry, with senior positions at Sandå and most recently at Timblads Måleri. The Board of Directors of Nordic Surface Group is chaired by Per Leopoldson, who has over 30 years of experience in the construction and property industries, including as CFO at Bravida and as a member of the Boards of Instalco and SBC.
Capillar holds just over 50% of the shares in the group. The current owners of the operational companies thus retain significant ownership holdings.
More about the companies
Stoby Måleri AB is southern Sweden's largest surface service provider, focusing on maintenance painting, and has around 400 employees.
Ekbladhs Måleri AB is western Skåne's leading surface service provider, focusing on project services, and has about 100 employees.
Bruske Måleri AB is one of Stockholm's oldest and best reputed painting companies; it focuses on maintenance painting and has about 90 employees.